Current Spring Sale Items
Week of 07/5/2017-07/30/2017
Succulents

Buy 1 Get 1 Free!
in 2 1/2" pots, lots to choose from

regular $5.99
Impatiens and Wax Begonias

Buy 1 Get 1 Free
In 6 packs

Regular $4.79
Petunias
Buy 1 Get 1 Free.
6 packs and 4 packs--Regular and Wave Petunias
Garden Art
30% Off
Jazz up your garden with garden art
Lots to choose from
$10.00 Off all hanging baskets
nice selection to choose from
Hanging Baskets and Patio Pots
Sale $15.00
Perennial Flower Sale
Sale$4.50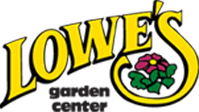 Sale Items change weekly.  Sales usually start on Wednesdays during May and June.  All sales are of in-stock goods for cash and carry purchase.  Purchase must be made in person and goods can not be held for future pick up at sale prices.  All sales are while supplies last and no rain checks are issued.  All sale items are sold in "as-is" condition and all sales of sale items are final. Sale price voids all guarantees and warranties.